The Top 5 Benefits of Red Light Therapy
A natural approach to your health.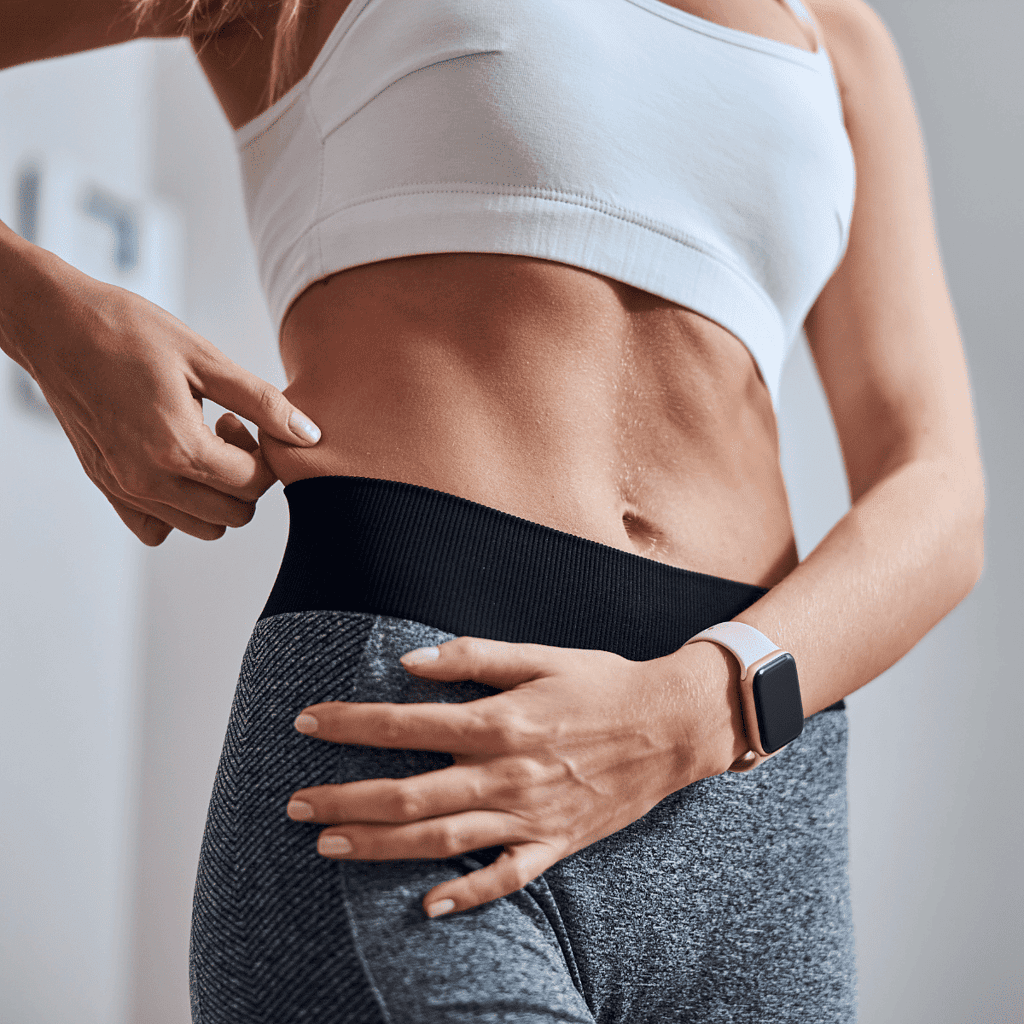 #1. Accelerate Weight Loss & Build Muscle.
Red light has been shown to build muscle, stimulate metabolism, and even reduces the appearance of cellulite when used after exercise. It is quickly becoming the next big thing in the weight-loss world with even the most well-known gyms like Equinox using Vital Red Light devices. In a recent clinical trial, red light therapy was shown to be twice as effective in burning fat when combined with working out. Another study showed that using red light after a workout improved muscle gain by 50%. Try using red light after the end of a workout when you stretch, foam roll, or even just take a few breaths. Red light therapy will help produce those results from your effort in the gym.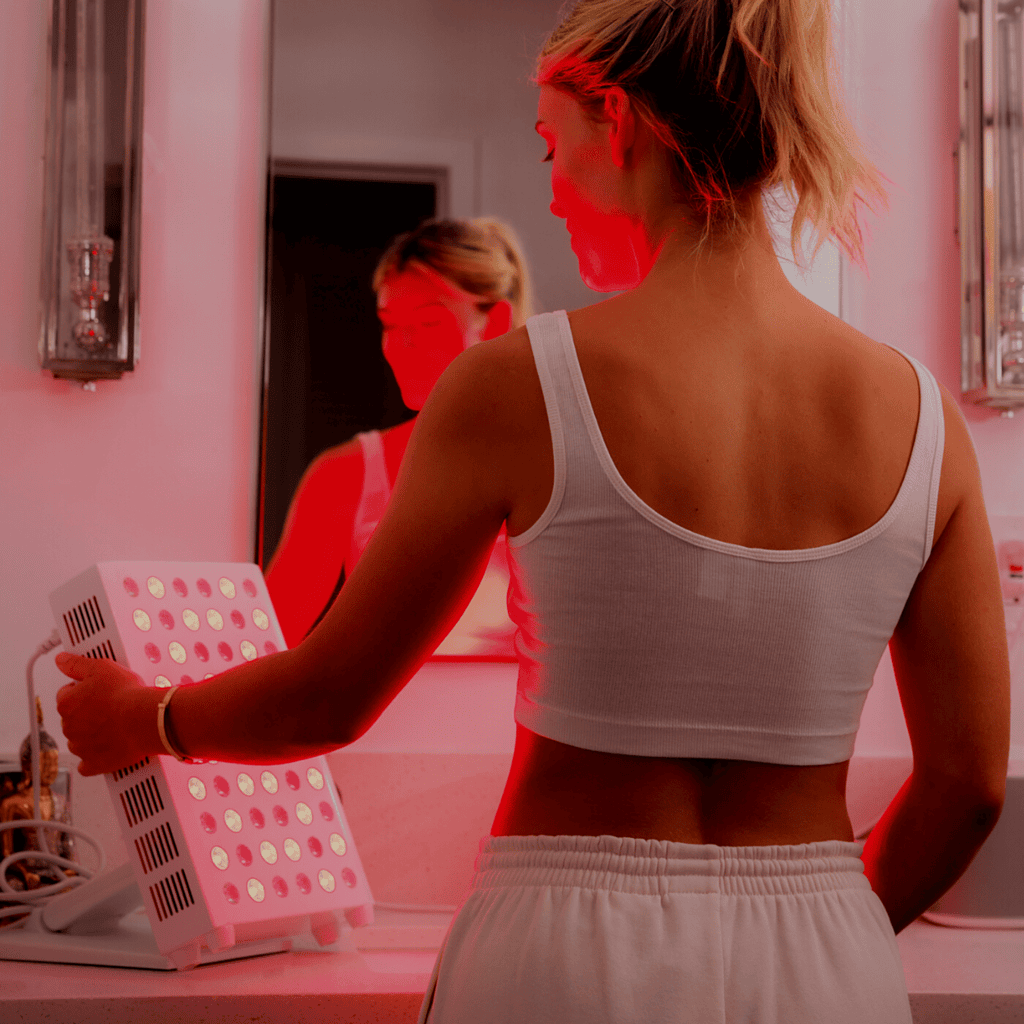 #2. Reduce Fine Lines, Wrinkles, and More.
Gone are the days of complicated skincare routines and needing to shell out thousands to skin clinics year after year. Or wasting money on products that simply don't work. Red light therapy is one of the most underrated treatments for skin health. It can help with acne, wrinkles, cellulite reduction and stretch marks. If you want to keep your skin looking younger and healthier than ever before, then consider adding red light therapy into your daily routine. Red light therapy is a non-invasive treatment that uses light energy from LEDs to penetrate deep into your skin's surface layers where it can stimulate collagen production which improves the overall tone and texture of your skin. 
#3. Reduce Stress & Improve Sleep.
Trouble sleeping? You are not alone. More than 50% of Americans have sleep problems. Fortunately, red light therapy has been found to help reset your circadian rhythm by blocking blue light and stimulating melatonin production. It has also been shown to one a safe and effective way to release the chemicals in your brain that act as natural antidepressants (like serotonin and dopamine) and relax the body in the evening. Red light is a long wavelength, so that means it has a calming effect on the body. You can read more about the red light therapy sleep routine here.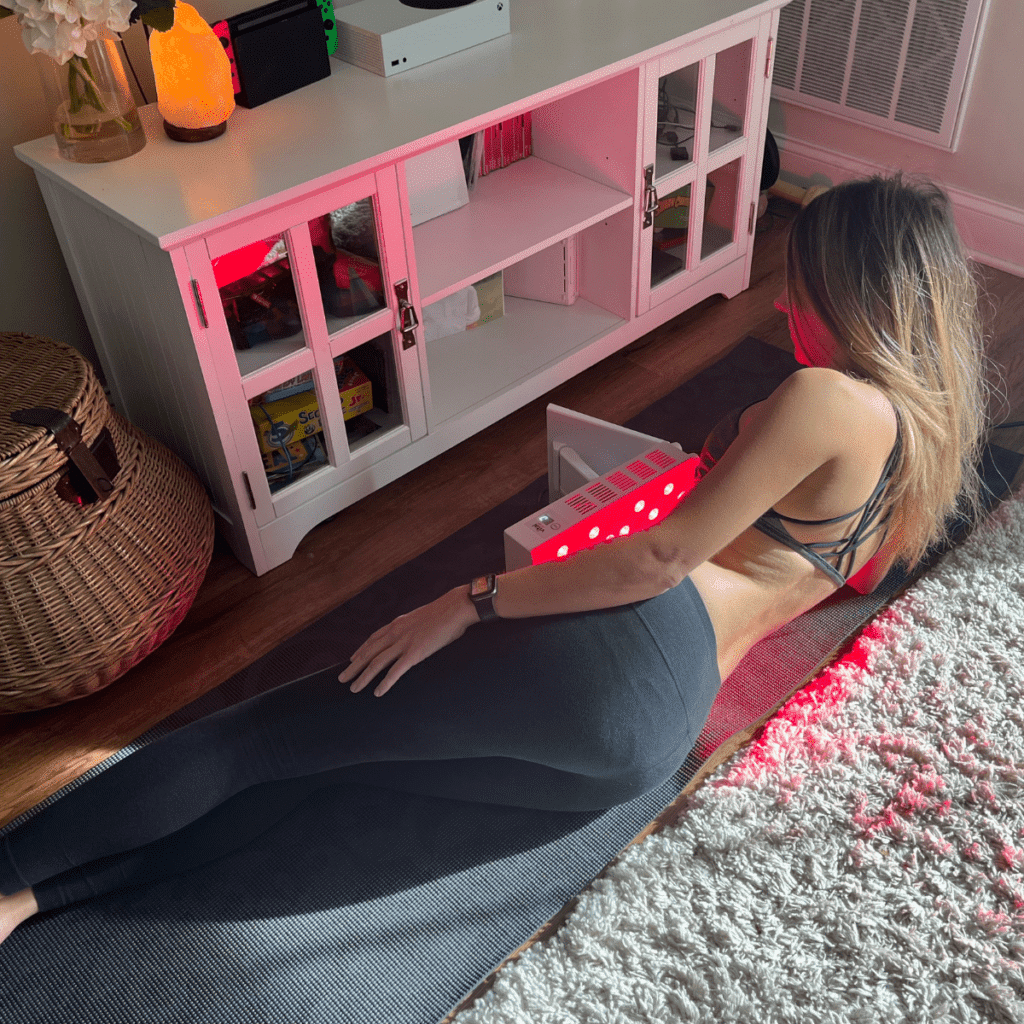 #4. A Natural Solution to Pain & Inflammation.
Pain can come in many shapes and sizes — knee pain, foot pain, stomach pain, PMS-related pain, and even stress induced headaches. Rather than simply masking the pain like most pills, red light therapy is able to treat the underlying cause of the condition by enhancing tissue repair, circulation, and providing your body with the much-needed energy necessary to heal pain. If you're looking for a natural and effective way to deal with pain and inflammation, try the Vital Pro for pain. Most users will feel results in minutes.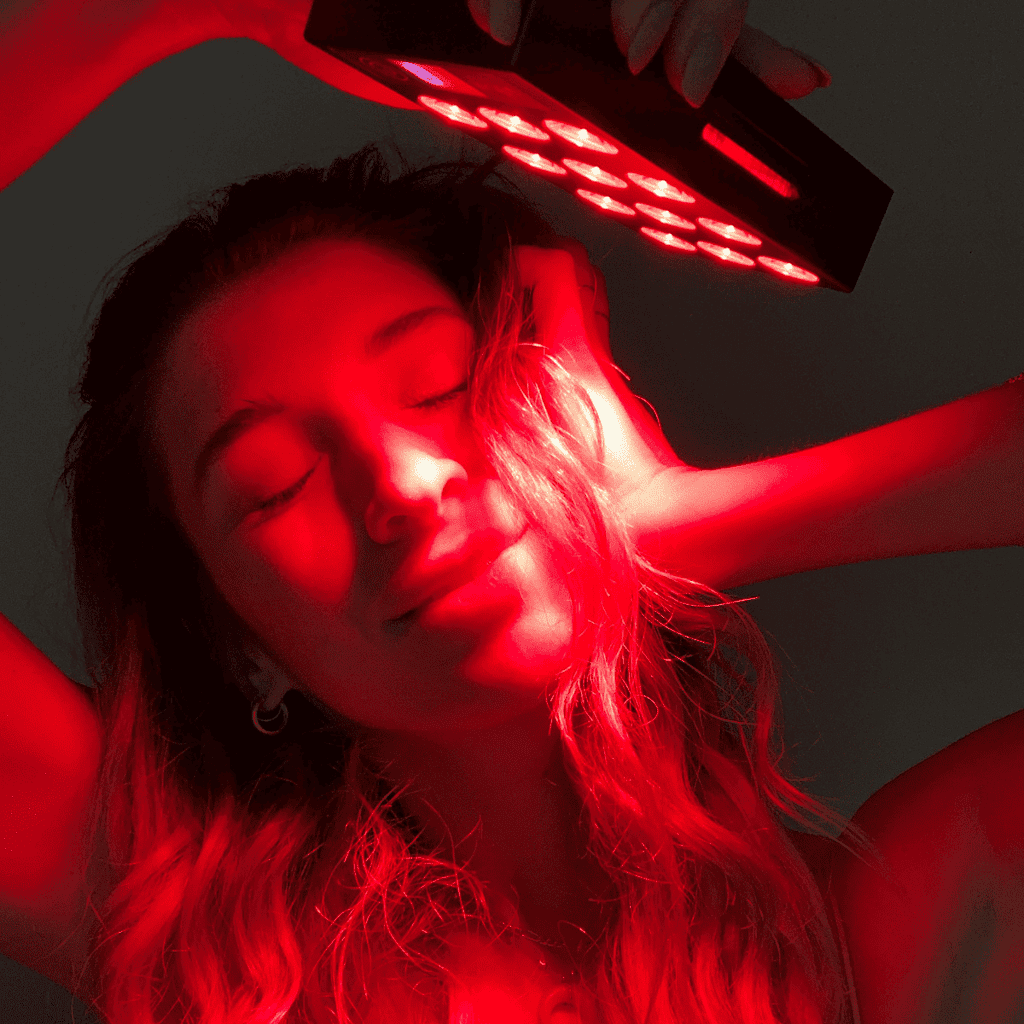 #5. Improve Mental Health & Brain Power
Red light therapy is one of the latest discoveries in brain science & mental health. The latest research has shown us that using red light can improve mental health, cognitive (brain) function, and eliminate seasonal depression. Research has also shown that it can help eliminate fatigue, support a balanced mood, and even help with depression and anxiety. In a recent study, 74% of participations saw a remission in their depression or anxiety after 30-days of red light therapy treatment. Ready to experience the benefits for yourself? Shop today and save 15% with code: VITAL15 at checkout. See you over there!
The Vital Red Light Difference
At Vital Red Light we are different. We have spent years making the only red light therapy device that has zero EMF, ultra low flicker, and precise wavelengths and power metrics for the most efficient red light therapy experience possible. Our devices are third-party tested (see here) and are medical grade so that you can achieve the results you deserve. Read more about the Vital Red Light difference here.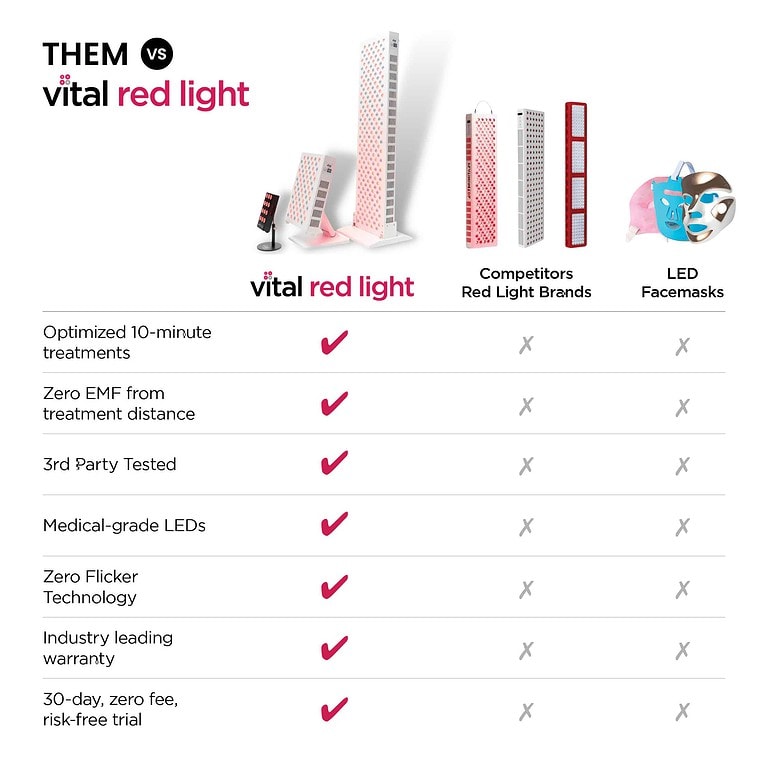 Shop Vital Red Light Devices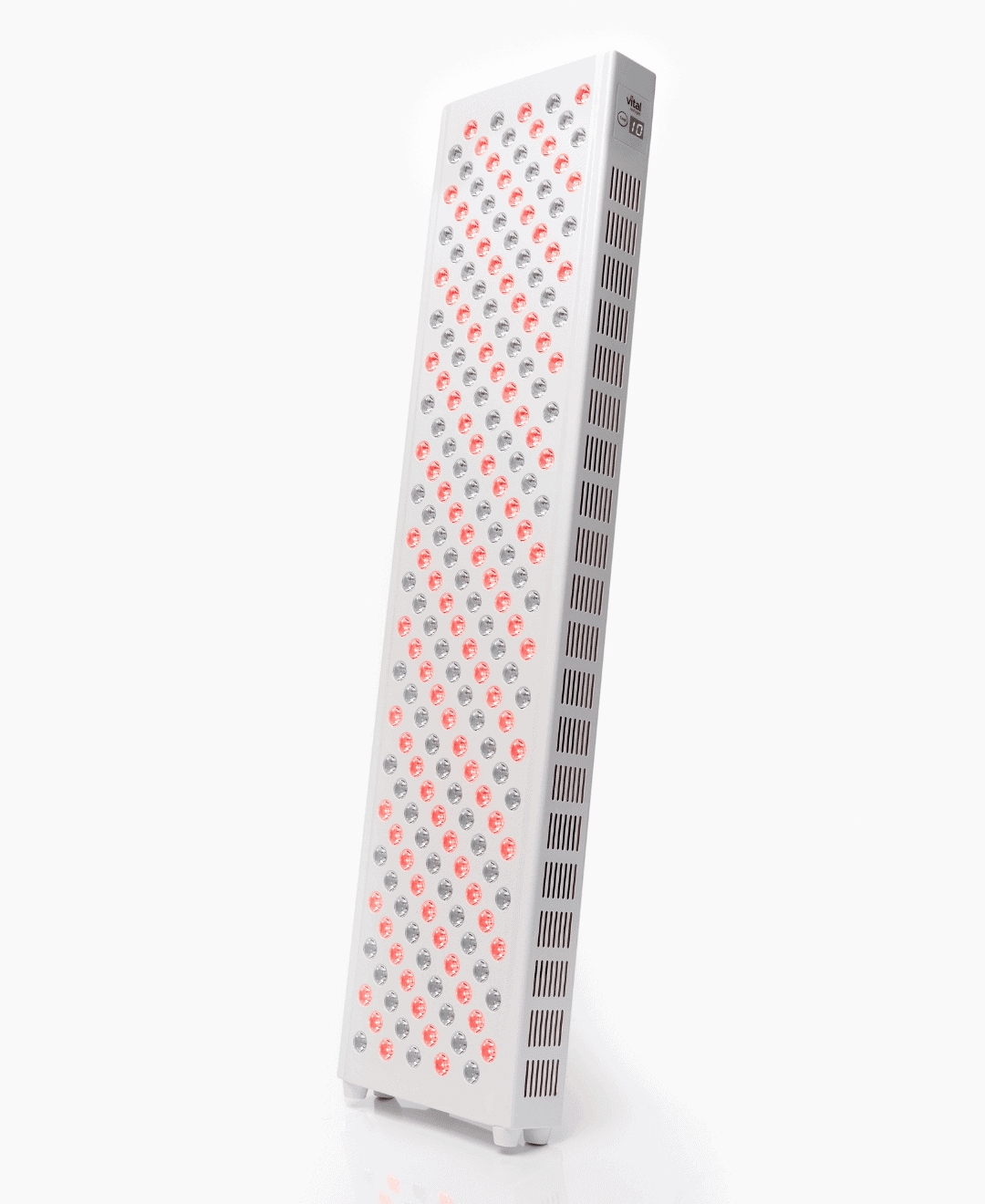 The most immersive light therapy experience that you can buy, The Vital Elite is designed for full body treatments across large areas of the body, such as the back or chest & abdomen.